Winner of the Bike Motion Award 2021 in the Improve Performance category!
What if fast isn't fast enough?
Speed Potion Wax is the ultimate bicycle chain coating. A top-grade wax composite containing over 17% friction reducing additives in a unique formula that makes you faster. Speed Potion Wax is extremely durable, provides maximum wear protection and keeps your chain clean.
Every watt that is lost to friction is one less watt available to power your bike. Don't let friction stand between you and your goals. Speed Potion Wax is developed together with pro riders and mechanics who's daily stage is the World Tour. Speed Potion Wax is the fastest lubricant out there.
Speed Potion Wax:
makes you faster.
is designed for riders who produce above average power.
provides for long maintenance intervals.
keeps your chain smooth and clean.
is long lasting and durable.
is developed with pro riders.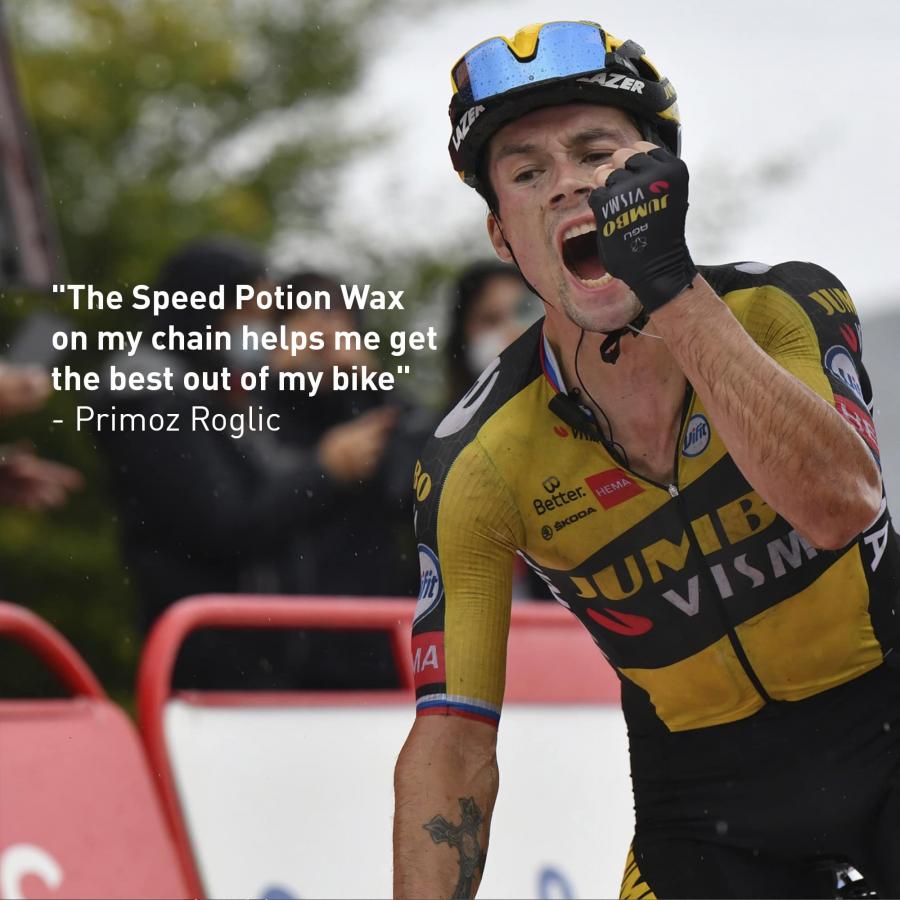 Features:
Contents: 37ml
Packaging: Bottle
Water Resistance: High
Corrosion Protection: Very High
Viscosity 20 Deg.C: Medium
Friction Coefficient: Very Low
Biodegradable: Yes
Suitable for: Bicycle Chains
Sizing Information
Size - 37ml
Country of Origin - Germany
How to: Apply Speed Potion Wax
Step 1: Take your chain off
Make sure to take the chain off the bike, it will make the next step a lot easier. When you want to apply Speed Potion Wax on a new chain, the following steps remain the same.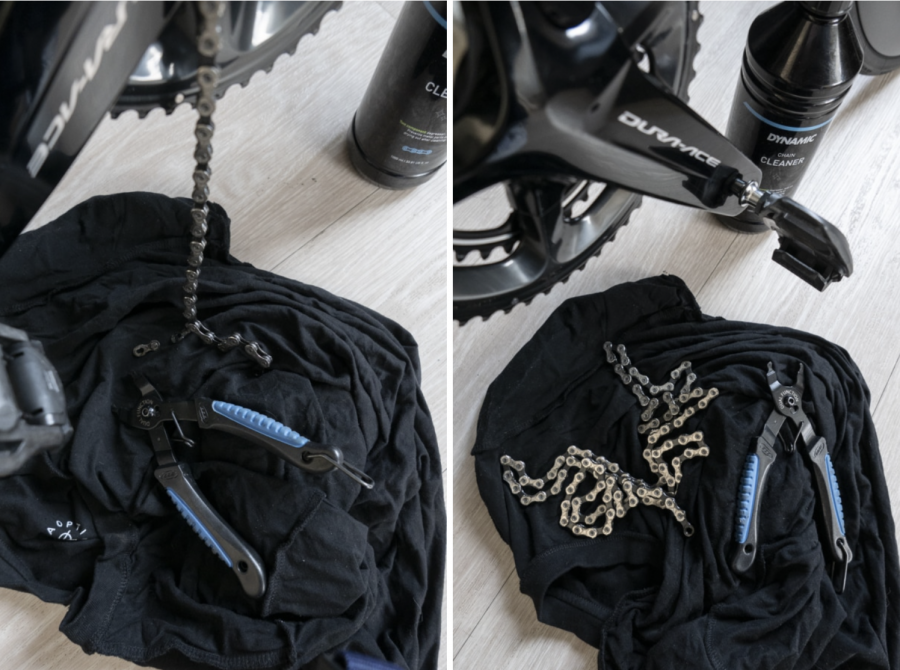 Step 2: Degrease your chain
Put the chain in a plastic bag, box or old jar together with a good chain degreaser like Chain Cleaner. Make sure to completely degrease your chain to ensure good adhesion. Even when the chain is new, there is a factory lubricant on it which makes it very hard for a wax product to stick to the metal surface.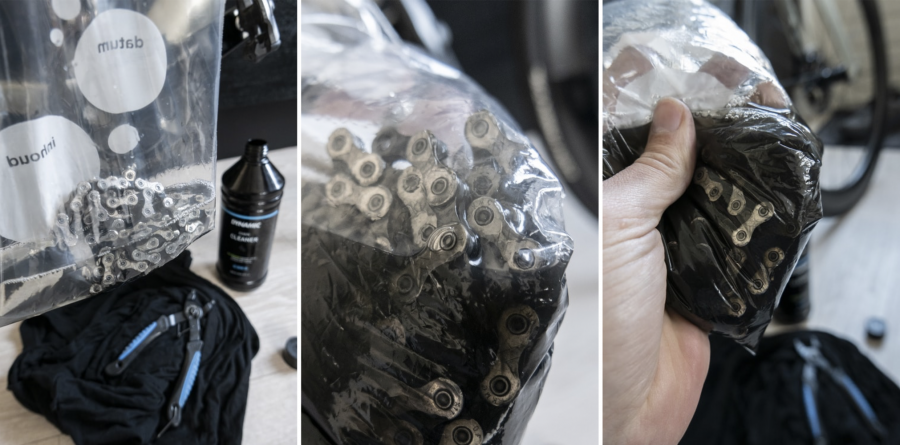 Step 3: Rinse with water and dry
Rinse the chain well with water after you've thoroughly degreased it. Let the chain dry completely for a few hours. When the chain is dry, put it back on the bike.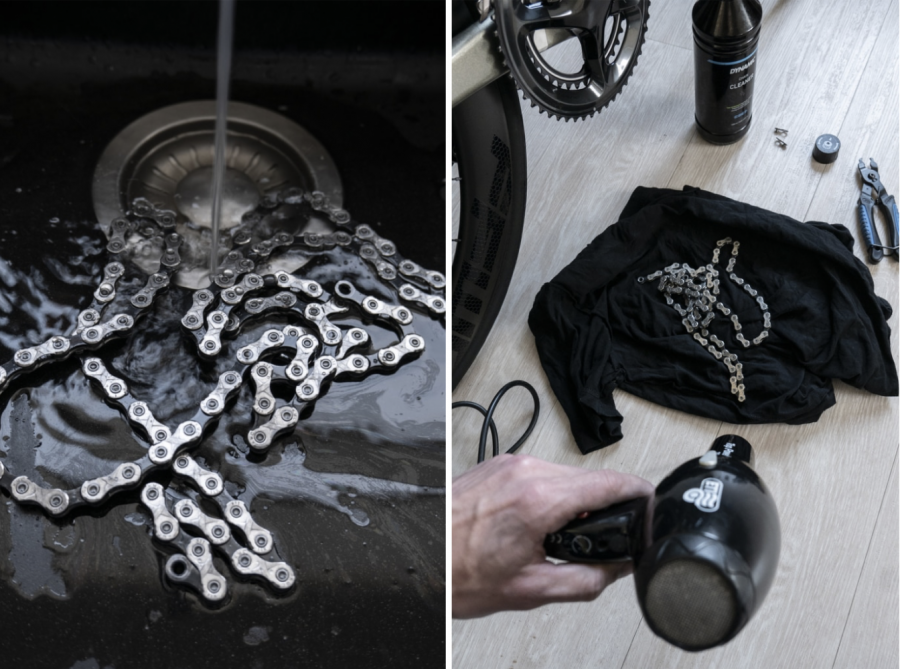 Step 4: Apply Speed Potion Wax
Shake the bottle before opening it. The oxygen in the bottle can cause some of the wax to harden in the nozzle of the bottle. Make sure it's mixed in well. The formula reacts to oxygen, so please keep the cap on the bottle as much as possible.
Apply one drop to each chain link, both on the inside of the chain as well as on the outside. Don't over-or underdo it. Excess wax will harden and can easily be removed. Speed Potion Wax penetrates the chain very well and sits in the chain rather than on the chain. The focus for this product is on the increased efficiency of your drive train.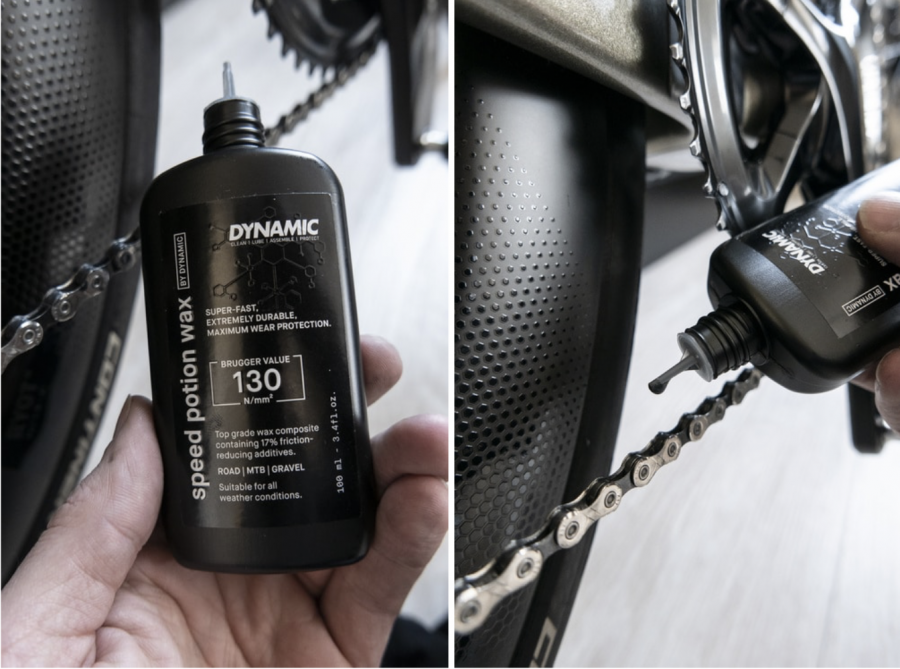 Step 5: let the wax dry
Adhesion will be at its best after 24hr, so be patient. It will have a positive effect on the durability of the coating. It will reduce friction, noise and also protect the chain against wear. Your chain will remain dry, smooth and free of dirt. By reducing friction it will help save you precious watts.
When you feel you want or need to re-lube the chain, clean the chain gently with a brush or cloth and add 1 drop to every chain link. Depending on the condition of the chain and your plans, you can do this only on the inside or on both the in- and outside of the chain. Speed Potion Wax is a very durable coating and will stay on your chain for a long time.
Step 6: Go faster!
You're now ready to enjoy your ride and start attacking those Strava KOM's.