Flying down the mountain, blazing through the trail, and cruising on the road, RAY 2600 attempts to re-imagine the night riding experience. With two high-efficiency LEDs reaching 2,600 lumens max, an optimized beam pattern covering distances both near and far, every detail on your path will be revealed with clarity. Giving you the confidence to ride fast and hard, pushing your limits.
RAY 2600 is a very powerful bike headlight offering an optimized beam pattern combining a wide flood beam and a far reaching spot beam, smart mode incorporating motion and light sensor.
Light brightness is directly and intuitively controlled by the up and down buttons, both of which act as flash mode switch, on/off switch, and battery indicator as well. Newly introduced is the smart mode, press and hold both buttons briefly when the light is off to toggle between normal(flash blue) and smart(constant blue). Under smart mode, the bike light monitors the level of ambient light and adjusts the output automatically. 50 lumens dual-beam mode is maintained when the environment is well lit, while full brightness mode is activated under low light conditions, such as nighttime or when entering a tunnel. The smart mode also enables the vibration sensor which triggers sleep mode after 3 minutes of inaction, when the rider is ready to set out again, whereupon any vibration will turn on the light.
RAY 2600 is powered by two customized 18650 power batteries, with a total capacity of 6,700mAh, aside from sustaining super long runtime, the battery could also act as an emergency power bank via its USB-C fast charging port for your Type-C compatible devices. Built in thermal management and the one piece aluminum alloy housing provide efficient and consistent cooling for the extremely high powered LEDs, protecting internal components when the light is operating at high gear. Another perk of the one piece seamless design is that the unit is mostly waterproof, coupled with the quality of construction, RAY 2600 is easily IPX6 waterproof. For ease of use we are also adopting the quarter turn style mounting mechanism similar to Garmin computers, literally one second to put on/take off of your mainstream Garmin bar or helmet mount.
Features:
Equipped with two high-power LEDs, max output 2,600 LM
Unique combination of long reach spot light and a close-in flood light
Micro remote for ease of operation (Purchased separately)
Intelligent brightness sensor scans for ambient light in real time
When devoid of movements, the integrated vibration sensor automatically turns the light off
Up-down brightness control with accurate battery display
Lock function to avoid mis-operation
Powered by two high capacity 18650 integrated batteries with 6,700mAh capacity
USB-C fast charging and discharging
Internal thermal management ensuring consistent output at high levels
IPX6 rating, heavy rain resistant, all weather proof
Universal Garmin quad lock style mount, easy to put on and take off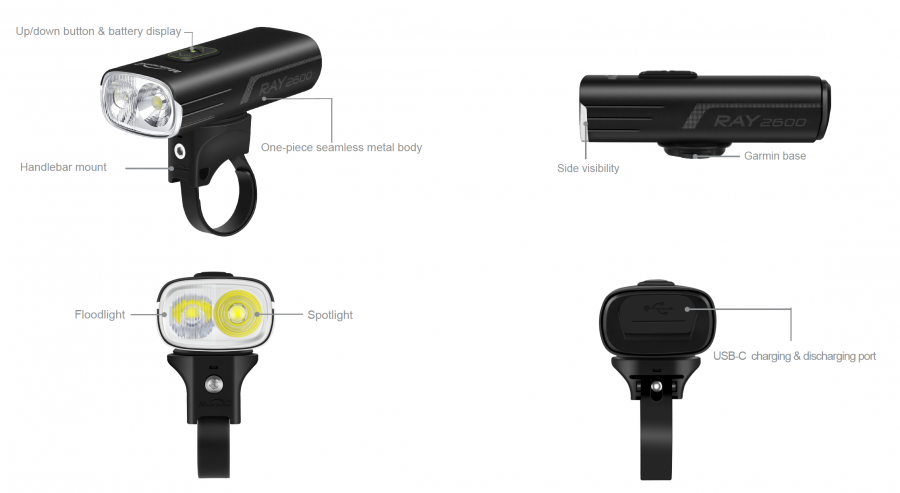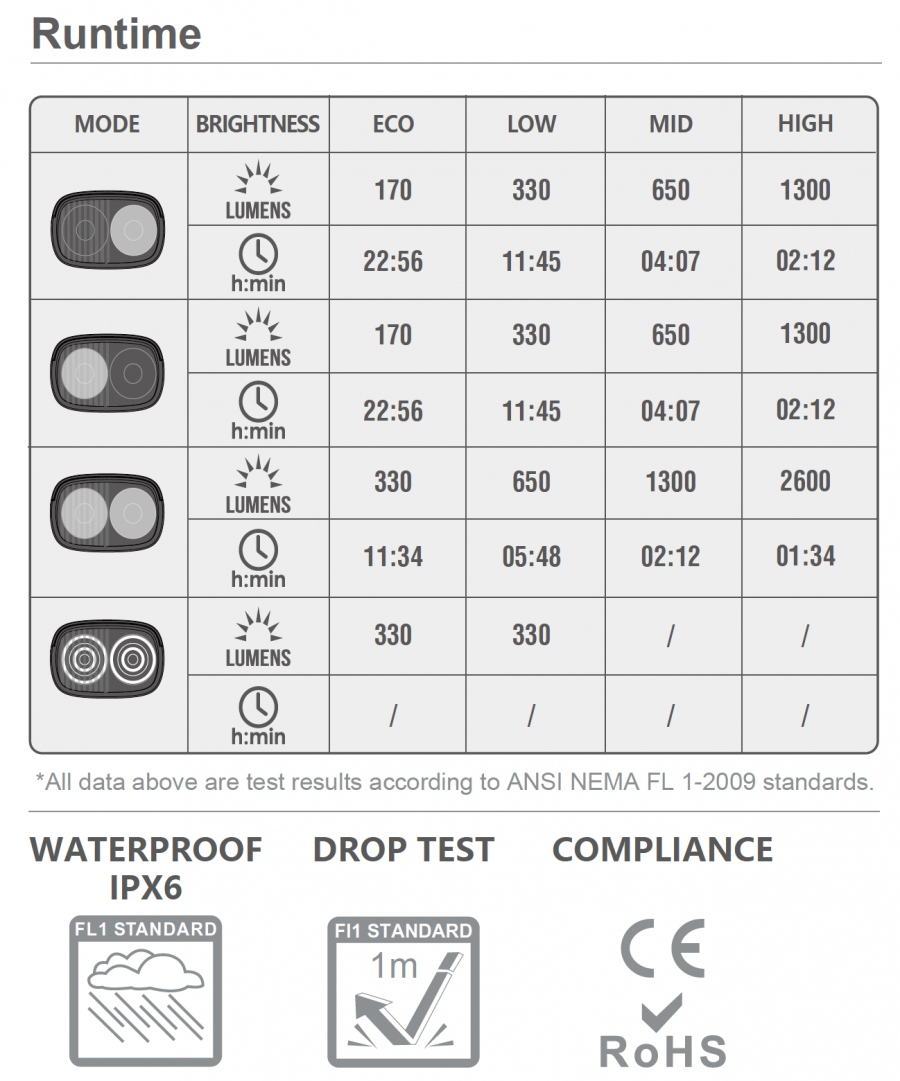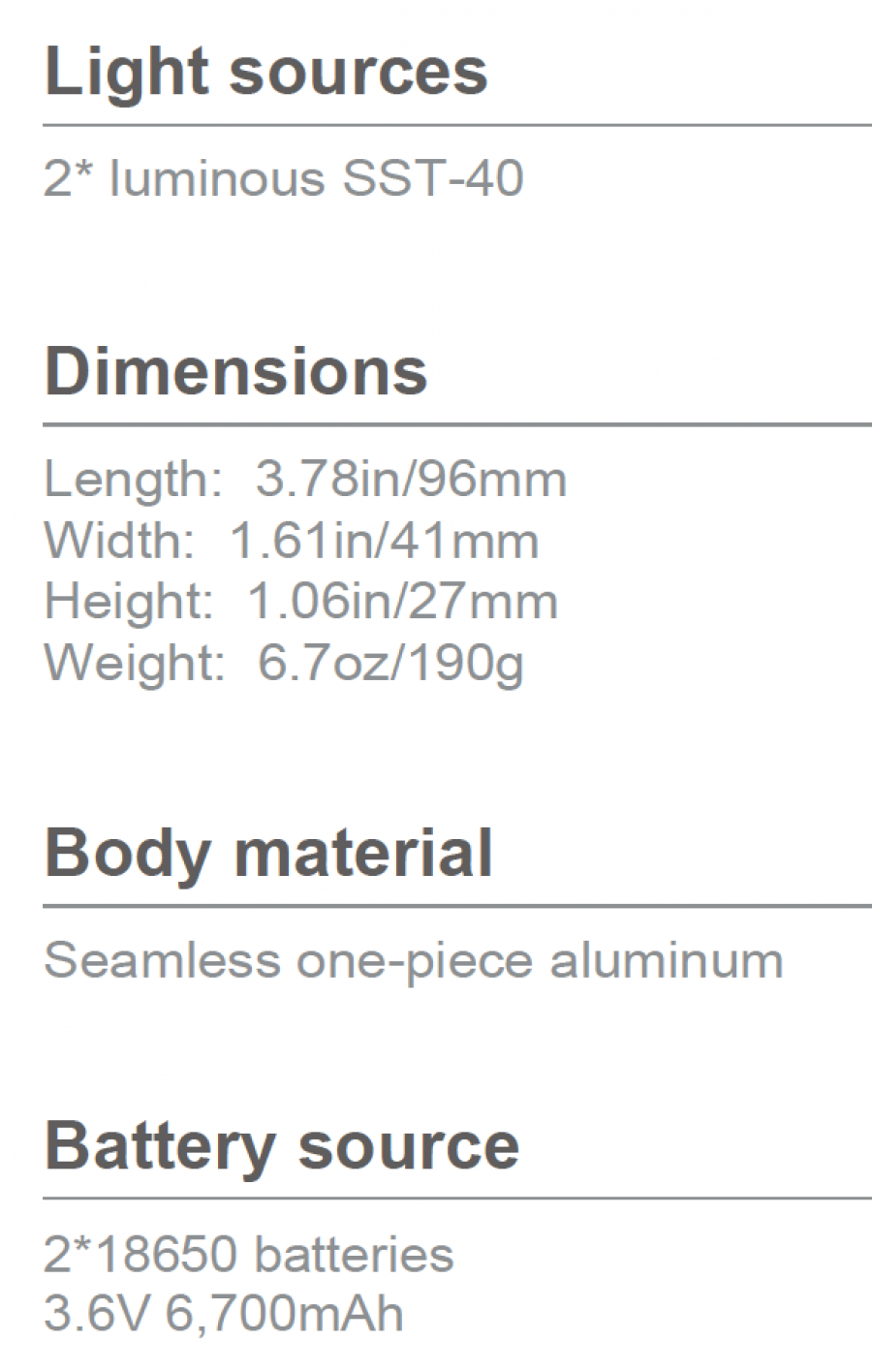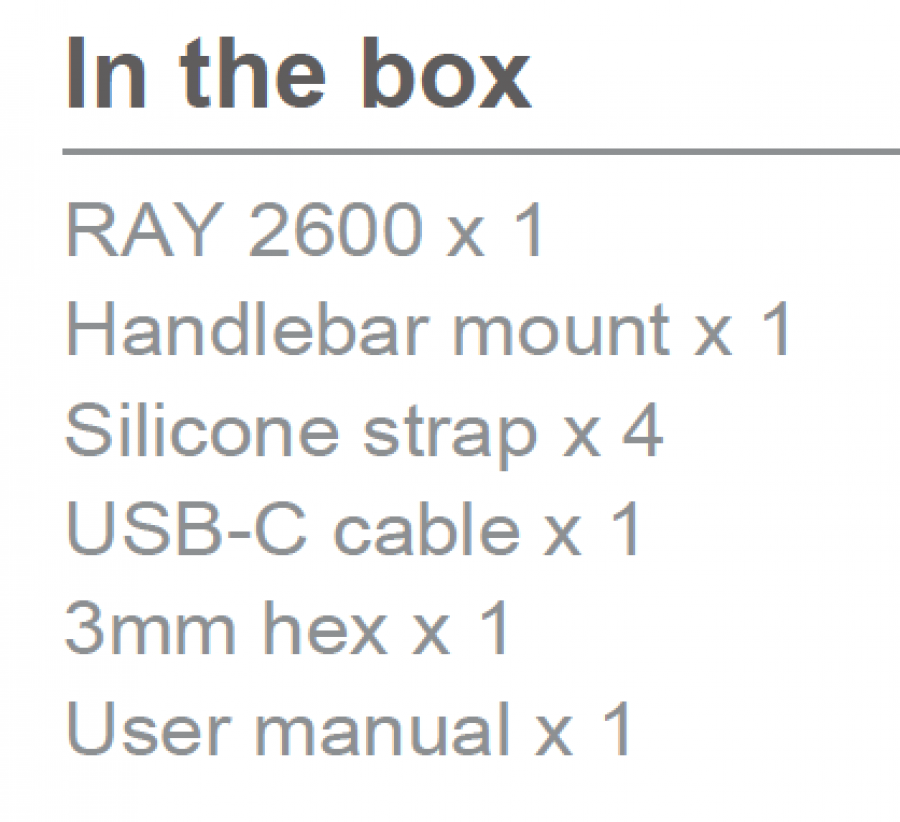 Sizing Information
Size - 2600 Lumens
Country of Origin - China