EXPLORING HAS NEVER BEEN SO EASY
Northwave makes its debut in the Gravel world with a model designed for those who love travelling on two wheels. Rockster is adventure, freedom and comfort for all those who love to explore the world in the saddle. Rockster is a reliable, versatile and daring travel companion that you'll no longer be able to do without. The upper is equipped with micro-holes of different sizes in order to avoid compromising their resistance while also promoting breathability. The external microfibre layer has laser-cut micro-perforations that promote foot aeration even during the longest rides.
Features:
Micro-perforated upper to guarantee ventilation and thermoregulation
PU toe and heel reinforcements increase abrasion resistance to ensure durability and resistance in the most demanding conditions
XC 10 Sole with a stiffness index of 10.0. TPU inserts in strategic points ensure high traction and outstanding wear resistance
Northwave Race footbed provides greater support
Lace closure
Weight - 315gm
Stiffness Index-10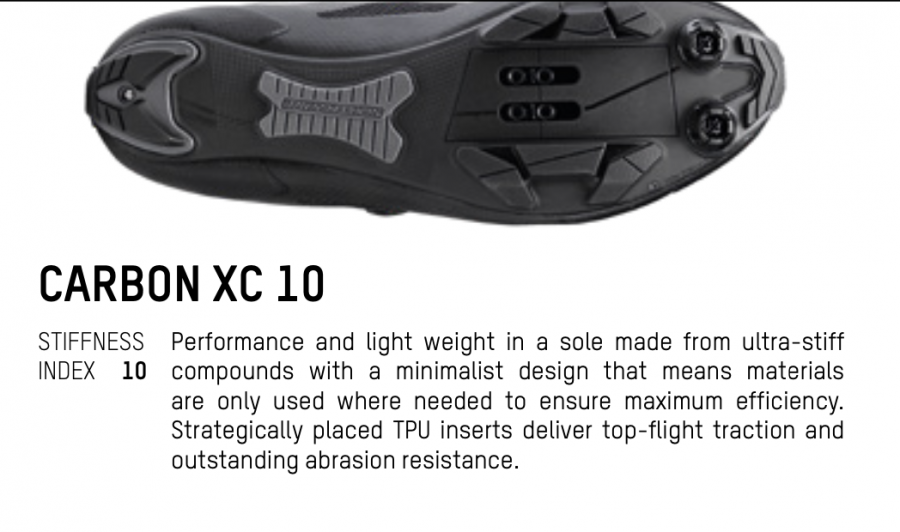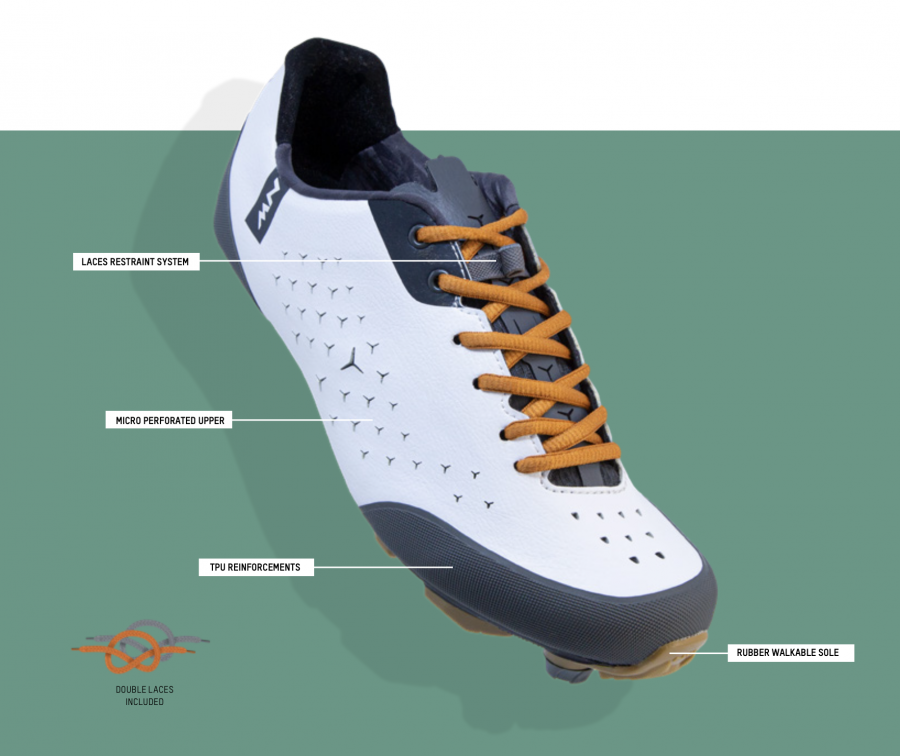 Sizing Information
Please use Cm chart to select perfect size for you. Add a margin of 0.5~1.0 cm extra in length and you can get the best size fit.
| EUR | UK | US Men | US Women | Cm |
| --- | --- | --- | --- | --- |
| 34 | 2 | 3 | 5 | 22 |
| 35 | 2,75 | 3,75 | 5,5 | 22,5 |
| 36 | 3,5 | 4,5 | 6 | 23 |
| 37 | 4,5 | 5,5 | 6,5 | 24 |
| 38 | 5,5 | 6,5 | 7,5 | 24,5 |
| 39 | 6 | 7 | 8 | 25 |
| 39,5 | 6,25 | 7,25 | 8,25 | 25,7 |
| 40 | 6,5 | 7,5 | 8,5 | 26 |
| 40,5 | 7 | 8 | 9 | 26,3 |
| 41 | 7,5 | 8,5 | 9,5 | 26,6 |
| 41,5 | 8 | 9 | 10 | 27 |
| 42 | 8,5 | 9,5 | 10,5 | 27,3 |
| 42,5 | 9 | 10 | 11 | 27,6 |
| 43 | 9,5 | 10,5 | 11,5 | 27,8 |
| 43,5 | 9,75 | 10,75 | 11,75 | 28,5 |
| 44 | 10 | 11 | 12 | 28,6 |
| 44,5 | 10,5 | 11,5 | 12,5 | 29 |
| 45 | 11 | 12 | 13 | 29,3 |
| 45,5 | 11,5 | 12,5 | 13,5 | 29,6 |
| 46 | 12 | 13 | 14 | 30 |
| 47 | 12,5 | 13,5 | 14,5 | 30,5 |
| 48 | 13 | 14 | 15 | 31,4 |
| 49 | 13,5 | 14,5 | 15,5 | 31,8 |
| 50 | 14 | 15 | 16 | 32,3 |